Yes, that is my foot. Yes, I will be better. I'm coming to terms with the fact that I am injured. I'll talk more about it later but I do want to let everyone know that I will be better. This is a momentary set back in the plans I have for myself. If you are injured right now, you have to know that you will be better. Just remember that.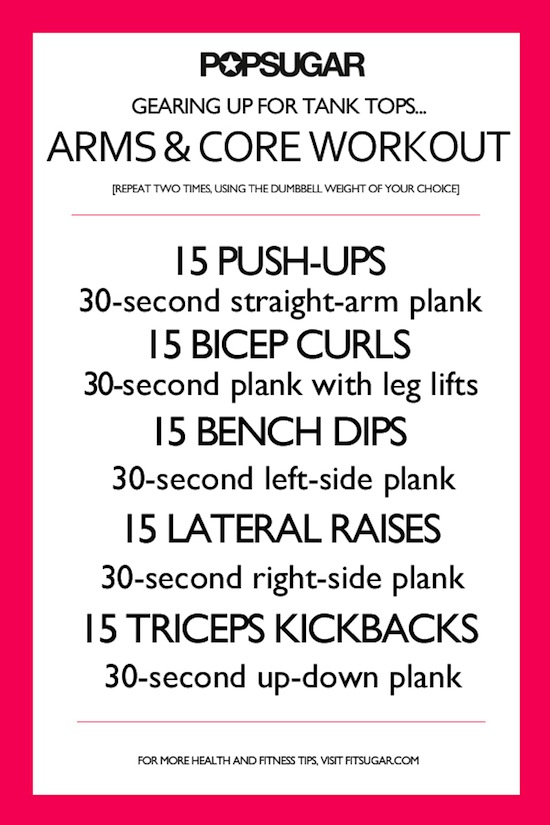 Since I'm clearly not going to be doing a lot of leg exercises, it's time to focus on my core. I really like this workout because it focuses on 2 areas that I really want to tone up: my arms and abs. I'd love for y'all to share any core exercises with me that you like!
Have a great week everybody!