Back in the beginning of January,
Nicole @ Apples and Arteries
had a fabulous idea...

The idea was that we would be paired up with another workout enthusiast and we would email each other to learn about each other's interests. After that, we would mail each other some fun new gear! Who doesn't love getting to know new people and getting new stuff in the mail???? The best part was that a different person was my receiver and giver. Does that make sense?
So I was to send something to
Laura at Fit Running Mama
and I was receiving something from
Lora at Crazy Running Girl
. Laura is (obviously) a runner but she is also really into yoga. I'm not into yoga, but I knew I wanted to get her something yoga related. She is from the Chicago area and told me it was really cold there right now, so she is doing more yoga these days. Where do you go for a yoga related gift...

You know it...Lululemon. I was with my little sidekicks and they helped me pick out Laura's gift: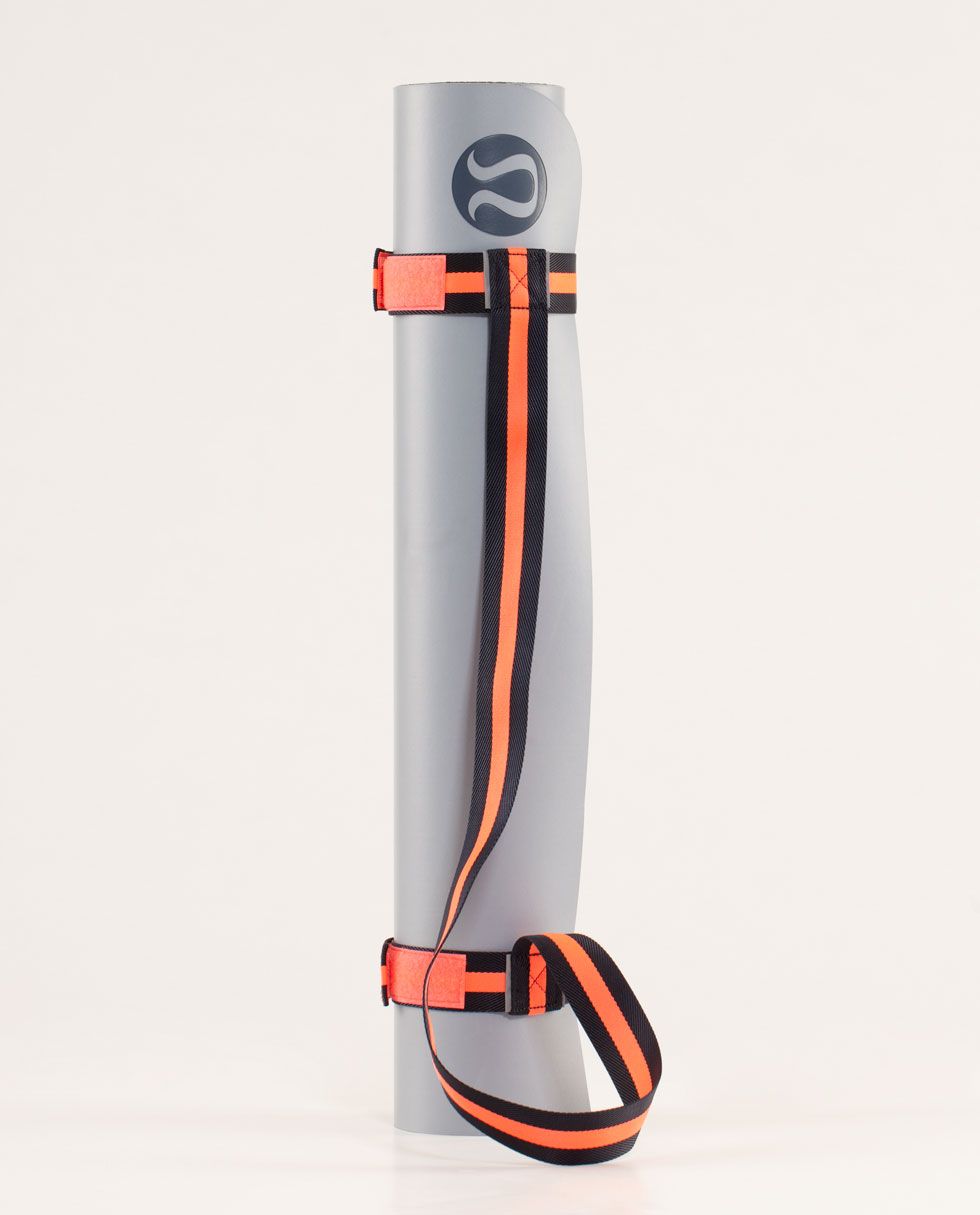 I got her this No-Brainer Mat Strap in a grayish color. As a fellow mom, I figured she could use a free hand :)

As for my gift, Lora totally spoiled me AND my girls! She sent me a super comfortable long sleeve thermal shirt and an awesome tank from Old Navy! Plus she sent Lexi and Lyla a couple of bouncy balls! How sweet was it of her to think of my little homegirls?!
Sweet note
I love the colors!
Fun for everyone!
I totally wore my shirt the next day!

What a fun way to start the New Year! Thanks for the awesome program, Nicole! Let's do it again soon! And thank you Laura and Lora, I loved exchanging e-mails!