Sometimes I think back to the days where there was no internet. I'm really not sure how I wasted time back then. I realize I was a lot younger, but how did I make dream wish lists? Did I just remember a cute outfit in my head? How did we ever live without YouTube to show us funny videos?
The Internet is Truly A Magical Place.
Here are some things that have caught my attention this week on the Internets:
I might have been kind of late on this commercial, but the genius behind it is amazing. I'm hoping that it's new for at least one of you. I'm think my "blend" (BLOGGER FRIEND)
Holly
, might not have seen it since she's in Singapore. Nonetheless, thank you Kmart. You might be a craptastic store, but your humor is not lost on this 34 year old.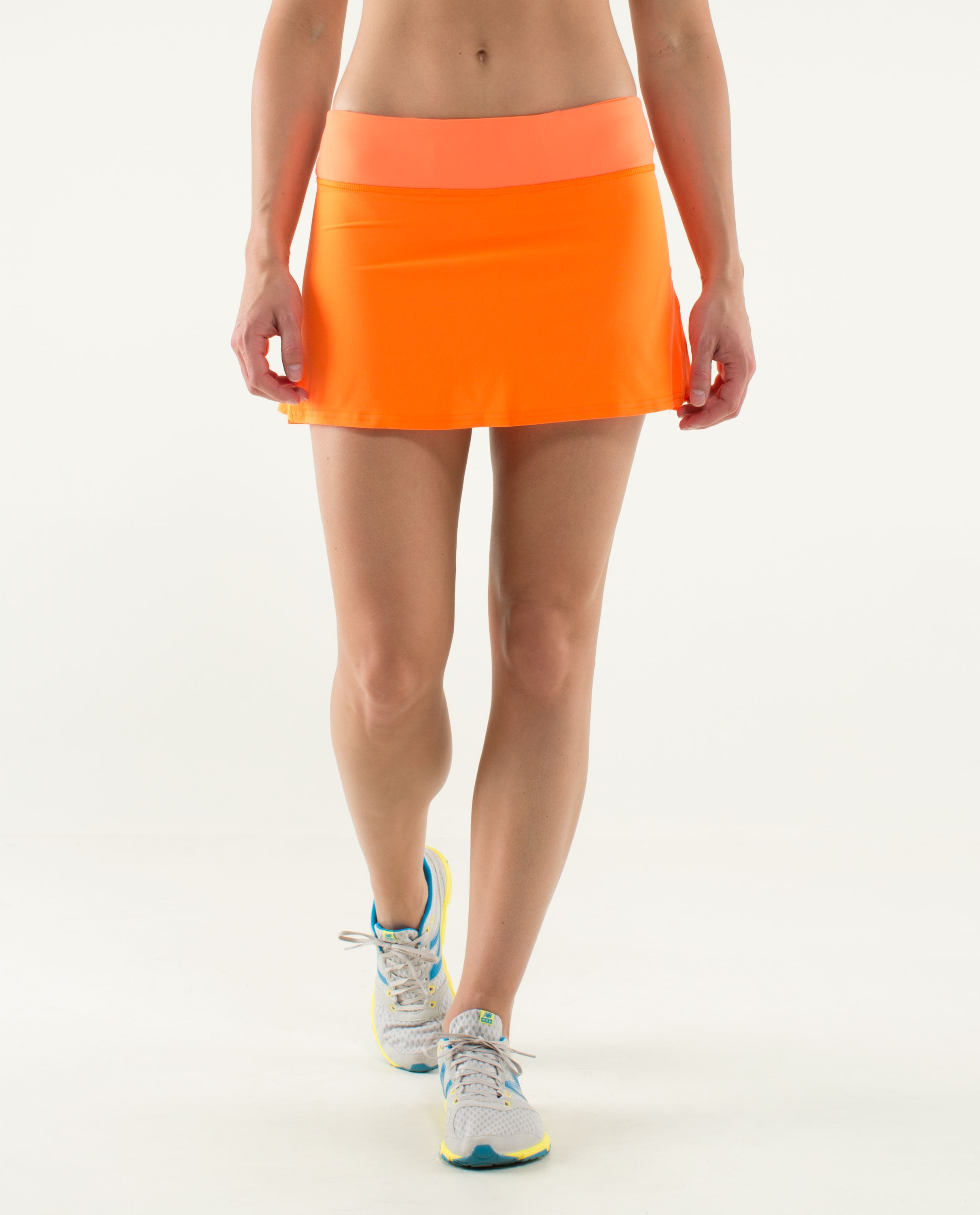 As many of you may know, I am a University of Tennessee DOUBLE alumna. I graduated undergrad at UT Knoxville, and I graduated from the University of Tennessee College of Pharmacy. Therefore, my blood bleeds orange.
Lululemon
pretty much created this running skirt just for me. If anyone doubts this will be mine at some point, you are so wrong. I will have this skirt by football season. The End.
It's no secret I'm in love with
Brooks
. I have 6 different pairs of Brooks running shoes in my rotation. They recently released the new Glycerins and Ghosts and new colors for their PureProject line. My current favorite model is the
PureFlow2
and this snazzy new purple color will be released on July 1st. I already checked with my friends at
KindRunner
, and they will be carrying the new colors. Looks like these will be added to the collection at some point!
I've been wearing hats while I'm running a lot lately now that it's gotten super hot. They keep me a little bit cooler plus help control my unruly wavy/curly hair in this humidity. One of my other favorite companies,
Oiselle
, has released this beauty of a hat. Of course, I need the orange. I love the quality of their clothes, so I know this hat will be awesome too. If you aren't already wearing Oiselle, please check them out. This is a company I truly believe in. They are incredibly supportive of all types of runners.
I'm not affilated with Oiselle in any way, except for the fact that I love their mission and clothes. Of course, if they'd like for me to be affiliated, I wouldn't object
;)
This salad scream summer to me. Maybe because I'm constantly making some sort of cucumber, feta, olive, tomato concoction in the summer. This salad from
Two Peas and Their Pod
caught my eye because it also has cheese tortellini in it. So pretty much this is the most delicious salad ever invented. This will be made soon.
Did you find anything cool on the internets this week?
Favorite YouTube video?- I'm pretty obsessed with the Honey Badger video. I was a little late to that party too.